Understanding how dogs communicate is just about the most important ingredient in maintaining and establishing a happy, healthy relationship with your four-legged friend. It's not just a fun thing to do, it's crucial.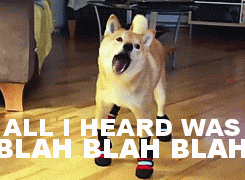 An inability to recognise what makes dogs tick, what makes them respond to certain situations and environments is one of the central reasons that some dog owners struggle to ever really get the best out of their pet or learn if they're unwell, unhappy or distressed about something.
Our downloadable guide below touches on a number of important issues relating to canine communication, all designed to help you better understand why dogs do some of the things they do and give you an insight into what's going on in their heads from time to time.
Topics Covered in this Special Report Include:
Dog on dog communication
Understanding body language
How to translate dog talk
Recognising aggressive posturing
And how to unlock the canine code